Insurance Advisers
Get insurance to protect the things that matter. With MakeInsure your life, family, health and income can all be looked after

Protect the things that matter most with lifestyle protection for you and your family.

Protection to keep your business up & running in the event of the loss or temporary loss of key people.
MakeInsure is
an Auckland based
financial services
provider specialising
in insurance.
We operate from Milford on Auckland's North Shore and offer easy to understand professional insurance advice to individuals, families and businesses. Our service is in no way limited to the Auckland region, and we're more than happy to help you wherever you may be in New Zealand.
Our advice centers around your needs, not the insurance companies. Our goal is to establish which insurance product best suits those needs to protect you financially in the event that something unexpected were to happen, such as; getting sick or injured, being unable to work, being diagnosed with a critical condition or even passing away.
Our service doesn't stop with putting the insurance in place, it continues with regular reviews to make sure that every year – what you have in place is still what you need.
MakeInsure offers a full range of comprehensive personal insurance options to best fit you and your family's needs.
We offer financial protection for individuals, businesses and groups in the event that something unexpected were to happen such as; getting sick or injured, being unable to work and being diagnosed with a critical condition or even passing away.
We provide you with options from all of New Zealand's leading insurance Companies and we aim to take the hassle away from having to do it yourself.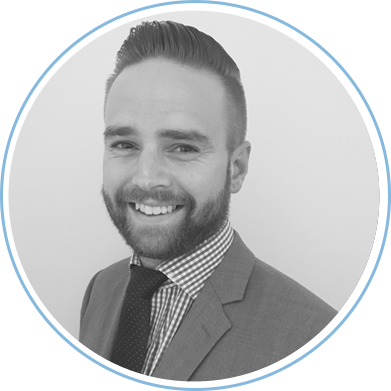 Owner / Registered
Financial Adviser
Specialist in risk insurance
10 year career at Sovereign
Experienced in business development
National Certificate in Financial Services Level 5 Insurance Advice
General Insurance Broker, Auckland
I have a passion for the Financial Services industry, mainly in the risk insurance space. Subsequent to completing my school years, I was fortunate to obtain a role at Sovereign, New Zealand's largest life insurance company, which initiated my ten-year career in this field.
After a number of Customer Service based roles, I directed my focus to Business Development. I have enjoyed the challenge and it was fulfilling to help grow Sovereign's adviser distribution channel as well as having a positive impact on adviser businesses.
I have always been passionate about helping people, and in my role as a registered financial adviser, I can help protect New Zealanders' futures.
Our Process
From Start to Finish
<!============= Process Steps Template Designer 1.2.1 =============>
Discussion

This meeting involves meeting with you to discuss your needs, goals and what you are wanting to achieve.

Disclosure Document

The Disclosure Document outlines what kind of adviser I am & how I am regulated by the government.

Scope of Service

Discuss scope of service, which insurance companies I work with & how your information is kept private and confidential.

Gather Information

This will allow me to put my recommendations together for you based on your needs.

Statement of Advice

I put this information into a statement of advice at which I will present to you at our second appointment.

Review Advice & Recommendations

Reviewing the statement of advice, recommendations on the insurance company, the recommended products & the pricing.
Patrick
Scott made a genuine effort to understand my needs first. He built a relationship around that and tailored a solution to meet them.
He worked for me, and that was a real point of difference, he was client focused. He has a warm and engaging style, and has a real skill in translating the complex into the easily understood principles. Through the process he kept me regularly informed and was always ahead of the game. I would recommend Scott without hesitation.
Patrick
Robbie Murdoch
Our experience with previous brokers has always been disappointing. Scott was recommended to us and he has been fabulous. Always straight back with any queries and immediate follow up with our health provider. 100% would recommend Scott. Have not experienced this level of service with any other broker.
Robbie Murdoch
Carola Healy
We sadly lost our son in law this year, leaving our daughter pregnant with their 2nd child and an older 4 year old son. Life insurance was with MakeInsure. Scott heard about it and immediately contacted us. His service was outstanding. And within 24 hours there was a deposit in our daughters account to cover urgent expenses. Then Scott advised us every step of the way as to what the next process was and what was happening at his end. Thank goodness they had taken our Life Insurance through MakeInsure. I can honestly recommend their service 100%.
Thank you Scott for helping us through this emotional time.
Carola Healy