Insure your business
Why talk to MakeInsure for my business?
The answer is simple really. Every business is run by human beings, whether employed or self-employed, human beings carry the same risk factors when it comes to sickness, injury or death etc. These risks impact the individual but also impact the business operationally and financially should the events transpire.
As an employee, you get paid to turn up to work. Equally, you get paid sick leave for short-term illnesses. If you have to take time off work, it is up to the boss to find cover for you and to make sure the work you normally do is covered. If you are a key employee, hopefully, they have strategies in place to cover the loss to the business if you aren't there. What happens when you are the business, the key revenue driver, the payroll, the ideas man or women? Who will keep your business going when you can't work? Who is going to pay your non-income producing support staff?
As a business owner, or key person you are responsible for all of the financial profits and losses of a business. Revenue keeps the business world flowing, but if it stops, the expenses don't.
Contact MakeInsure to learn about how we can protect your business click here.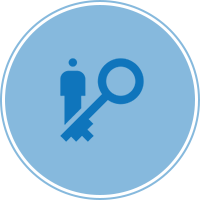 Key Person & Revenue Protection
Many small to medium-sized businesses have one key member of staff at the helm to which their successes are owed to.
This key member of staff is an integral part of the day to day operations of the business, and a lot of the success and fluidity of how the business operates can be attributed to this person's input.

Debt Protection
For many, the Kiwi dream is owning their own business. After working hard and saving as much as possible, it's often inevitable you will need some sort of business loan to turn that entrepreneurial dream into reality.